Wellington Used Car Parts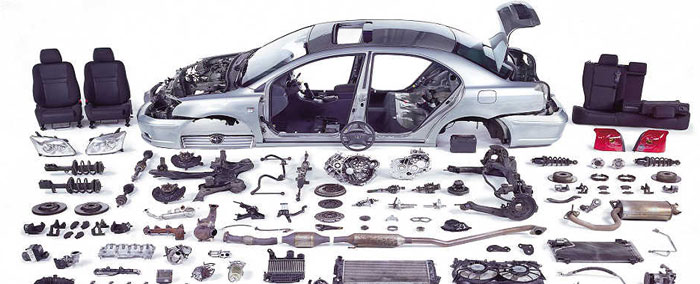 Quality Second Hand Car Parts, Wellington
Welcome to the home of Wellington car wreckers, your one-stop shop for the most affordable auto parts in Wellington.
Over the past 15 years we have built a solid reputation for supplying the best and the hottest car and truck spare parts, at the best prices, right across Wellington.
We are a New Zealand, family owned business, located in Lower Hutt in Wellington and have built our reputation on our honesty and our hard work.
Red hot prices at Part Experts – the best auto wreckers in Wellington
If you are looking for car spare parts in Wellington, don't waste your time calling other car wreckers in Wellington, save your money and call us at Wellington Used Car Parts. Once you buy from us, you will never go anywhere else – our customers stay with us because they know we have everything they need at the right price.
We specialize in Toyota and Nissan parts, but we also have spare parts and reconditioned engines for Mazda and Mitsubishi.
Why are Welly wreckers the best auto wreckers in Wellington?
We have the best prices on Honda parts, Holden parts, Toyota parts and Audi spare parts.
Our reconditioned engines are reliable and affordable.
Can't pick up your parts? No worries – we deliver locally the same day and the next day anywhere in New Zealand.
We offer a professional spare parts fitting service with a qualified A-grade mechanic (right next door).
Car not running? No worries – can we tow it for FREE.
Looking for rare spare parts in Wellington – I bet we will have them!
We pay Top Dollar CASH for old cars.
It doesn't matter whether you want a single bolt or a reconditioned engine, if you are searching for Wellington Used Car Parts – check with us first because we are sure to have what you want at a price you can afford.
Our parts
At Wellington Wreckers our extensive range of vehicle spares covers a wide range of makes and models. Here are some examples of the parts we stock:
Airflow meters
Alternators
Body glass
Bonnets
Boot lids
Bottom arms
Bumper lights
Corner lights
CVs
Diffs
Distributors
Doors
Door actuators
Door Glass
Drive shafts
ECU Computer
Engines
Front Bumpers
GDI pumps
Grilles
Guards
Headlights
Hubs
Ignitions
Intercoolers
Manual gearboxes
Mag wheels
Mirrors
Nosecuts
Oil caps
Parcel trays
Petrol caps
Power steer racks
Quarter glass
Radiators
Rear cuts
Rear Bumpers
Rear Screens
Rims
Scissor jacks
Seatbelts
Starter motors
Steering wheels
Stereos
Struts
Tailgates
Tail lights
Towbars
Transmissions
Transmission Computer
Turbos
Tyres
Wheel braces
Windscreens
Window regulators